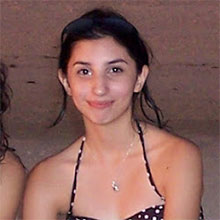 About Jennifer
Jennifer has been a fellow team member of Wiggle Waggle Tails since 2011.
Her interest and passion for animals has been a part of her life from a very early age. Her focuses have spanned from domestic animals as dogs, cats and birds to more exotic lines in fish and reptiles. As a teenager, Jennifer coupled her interest as an animal hobbyist with her programming skills to create and administer a website dedicated to the husbandry of aquatic turtles. The website was a great success and ran for several years until she pursued other interests and education.
As part of the Wiggle Waggle Tails team, Jennifer is a dedicated worker. She is Pet First Aid and CPR Certified by the American Red Cross. She values kindness, honesty, trust and genuinely enjoys spending time with all types of animals and learning about them.
"I am not afraid to get my hands dirty and am always willing to learn. In this day and age, you need to be able to go above and beyond and I will strive to achieve that."
Jennifer holds a Bachelors of Science in Biology with a minor in Psychology from Florida International University. She also possesses a strong interest in computer programming and technology and hopes to continue her educational endeavors in the upcoming year.
"As your animal caretaker, I can assure love and passion towards the care of any pet and am more than happy to work and assist in any way possible."