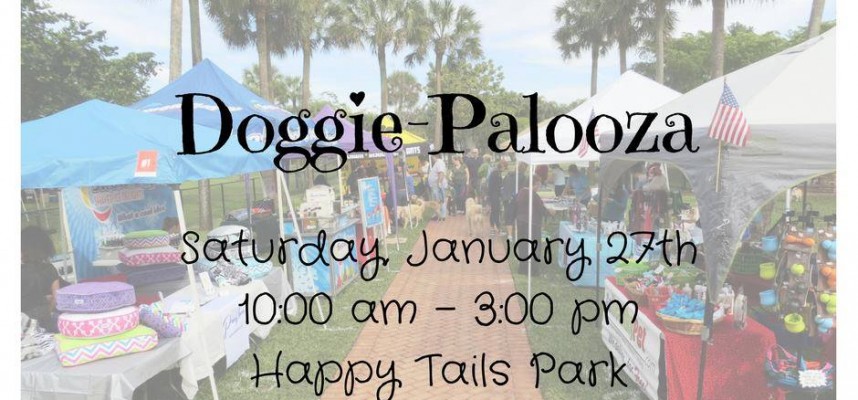 Doggie Palooza – A Dog Expo 2018
It's that time of year again!!! Our favorite Dog event is coming and this will be the 3rd year Wiggle Waggle Tails has a booth! So come join the FUN and swing by to say hi!
Saturday, January 27, 2018 at 10 AM – 3 PM
6500 SW 16th St, Plantation, Florida 33317
https://www.facebook.com/events/2070986959811952
This is a great event for the whole family!
The City of Plantation, Country Inn Pet Resort & Hospital, Green Paws Pet Market and Laurie Finkelstein Reader Real Estate Team presents~
Doggie-Palooza
Saturday, January 27, 2018 10:00 am – 3:00 pm
Happy Tails Dog Park 6600 SW 16th Street Plantation, FL
(Peters Rd & SW 63rd Ave)
$2.00 for Human Companions – Canines are free!!
Entrance Fee will benefit Boxer Friends, Inc. (Rescue).
This event is designed to provide canine owners with information on products and services local companies have to offer.
Demonstrations provided by the City of Plantations K9 dogs and
Frisbee Dog Show. Experience the Purpose Driven Pup Chase Course and Captain Cartoon Pet Caricatures.
Prizes will be awarded for Best Dressed Pooches, Pet/Owner Look-A-Like Contest and Best Pet Tricks
---