We tell the story of why and how the pit bull ban became a Miami Dade County reality in 1989.
This film also showcases interviews with pit bull owners, activists, and misconception of this breed.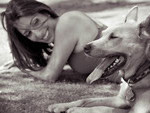 Andrea Seamans, Director, Producer
Andrea is a Miami native and has been in the media industry for over 10 years. She has worked at Broadcast Quality INC., has done freelance editing and photography for different non-profit dog organizations. She is the proud owner and founder of Wiggle Waggle Tails, LLC. Which is a pet sitting and video production company. For over 6 years, she works at Miami Dade College (MDC) Media Services, and is one of the top video editors and producers for big MDC video projects, such as Hall of Fame, which consists of highly successful MDC alumni that donated their resources to the college.  Miami's Pit Fall is Andrea's first documentary that she has produced and directed.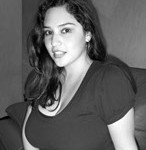 Michelle Suarez, Unit Production Manager
Michelle Suarez is a native of California and started her passion for filmmaking in Miami, FL. For the last 7 years, she has worked both in the radio and TV industry. Michelle was a Traffic Producer for Clear Channel Total/Metro Networks, Campus Coordinator for CSB School of Broadcasting, and a video tape/quality control operator for Telemundo. Michelle also worked on a few documentaries, such as "Drag It Out", and producer/director for her documentary web series pilot, "Clandestine Cities". She was production sound mixer for "In Flagrante" which was nominated in the 2012 Miami Short Film Festival's Cineslam.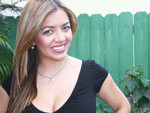 Yesenia Rodriguez, Producer
Yesenia is a Cuban American and has been in the industry for over 3 years. She has worked as an entertainment reporter for Zayon 100% (Miami Latin TV) and hosted for local magazine show. She was also part of the public relations department at Telemundo, a Latin nationwide network and done some acting on the side.  Yesenia is proud to be the producer for the documentary, Miami's Pit Fall.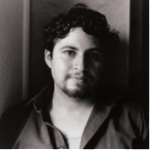 Andres Hernandez, Director of Photography
Andres Hernandez grew up in Miami Beach, Florida. From an early age, he was drawn to the visual arts. He began studying animation at Miami International University but transferred to Miami Dade College to study film production, where he felt he could fully explore and develop his craft. "Camila" is his sixth student film as director. His previous film, "In Flagrante" was a finalist in the 2012 Miami Internatinal Film Festival's Cineslam. Andres is also an avid storyboard artist, photographer and cinematographer.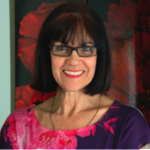 Maria Garcia, Producer
Maria has over 25 years in the production industry. As a producer, videographer, photographer and editor Maria has an all-encompassing vision of the industry. She is experienced at producing PSA's, industrials, videotaping concerts and events, as wells as tracking voice-overs. Recently, Maria produced a short film that served as her thesis for her Bachelor's Degree in Film Production. Her film, "Camila" became a finalist in the 2013 Miami International Film Festival's CinemaSlam competition.
Miami's Pit Fall In The Press